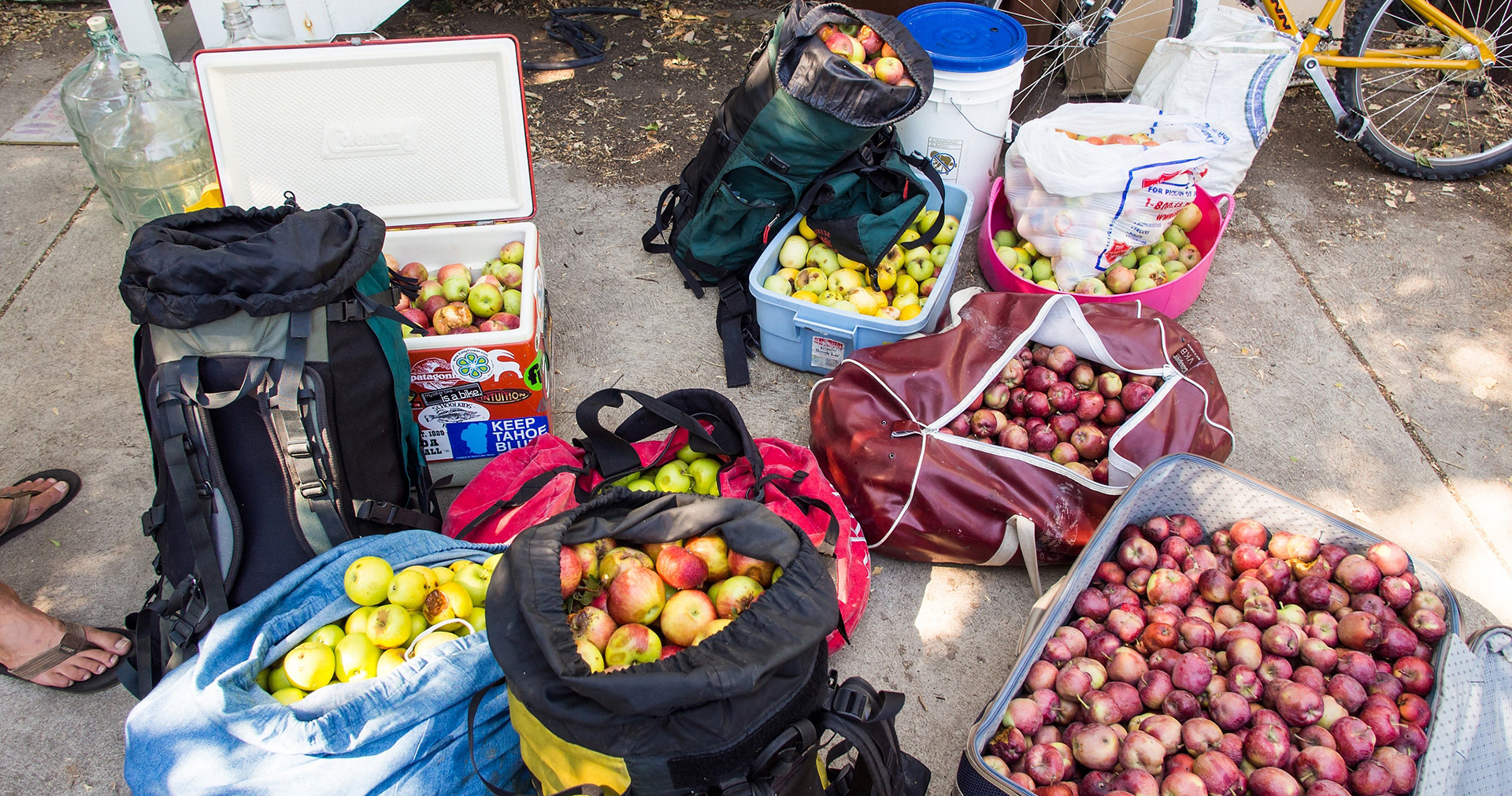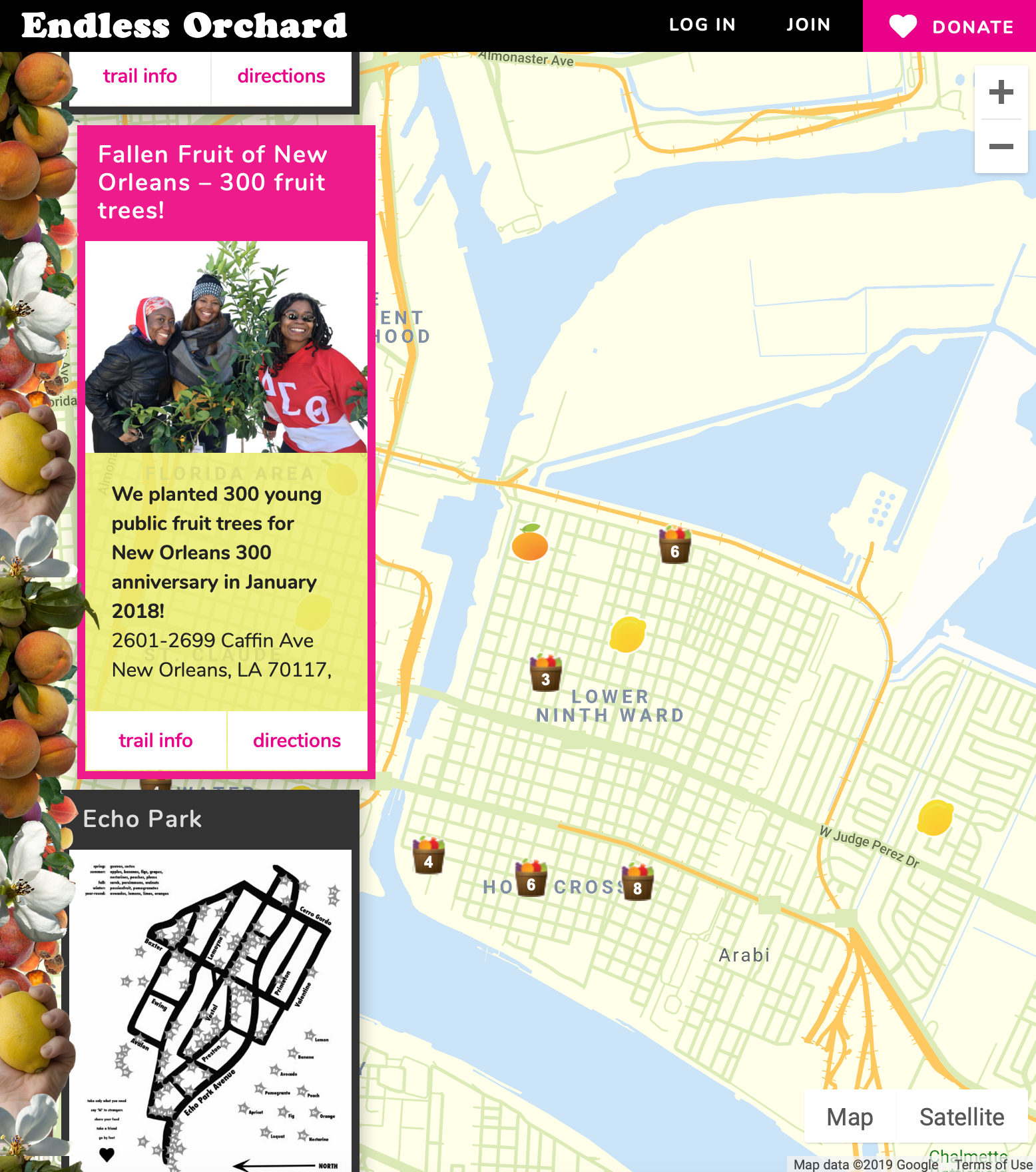 I designed the logo, brand, iconography and the prototype of mobile device application Fruitify. It would allow users to share the informations about fruit trees in their community and search the trees. It was a personal project and its concept was inspired by a contemporary art movement "Fallen Fruit". 
Many of the fruits in the streets are easily accessible and even edible but oftentimes they are left abandoned.
Create an easy-to-use mobile app that people of any age and level of education can post & find fruit trees. Make our neighborhood an orchard. 
Make it fun and colorful!
Adobe Illustrator, XD, InVision

​​​​​​​​​​​​​​
"Our cities can be like communal gardens. What if instead of going to the grocery store for an apple, you just walked outside your door? "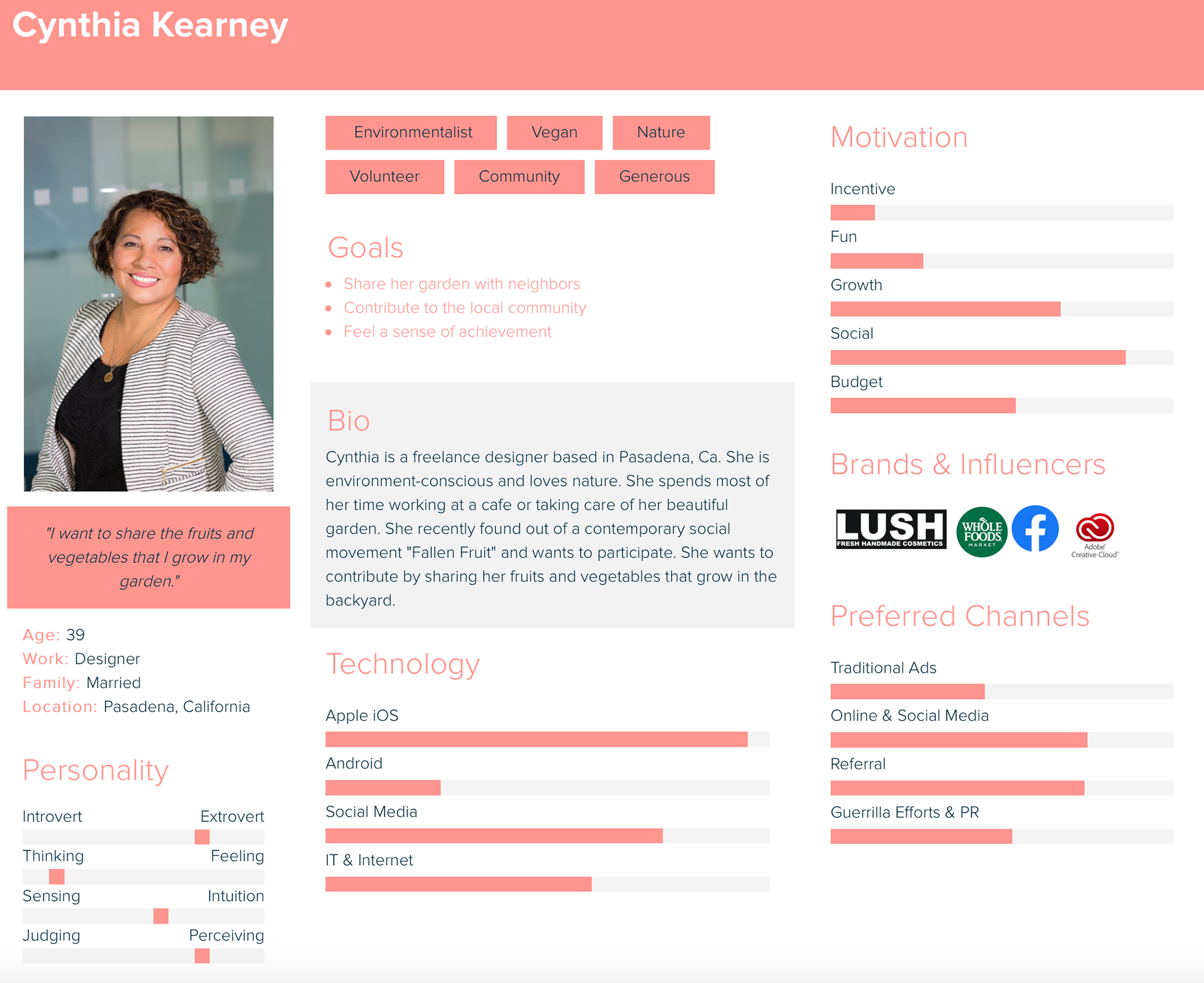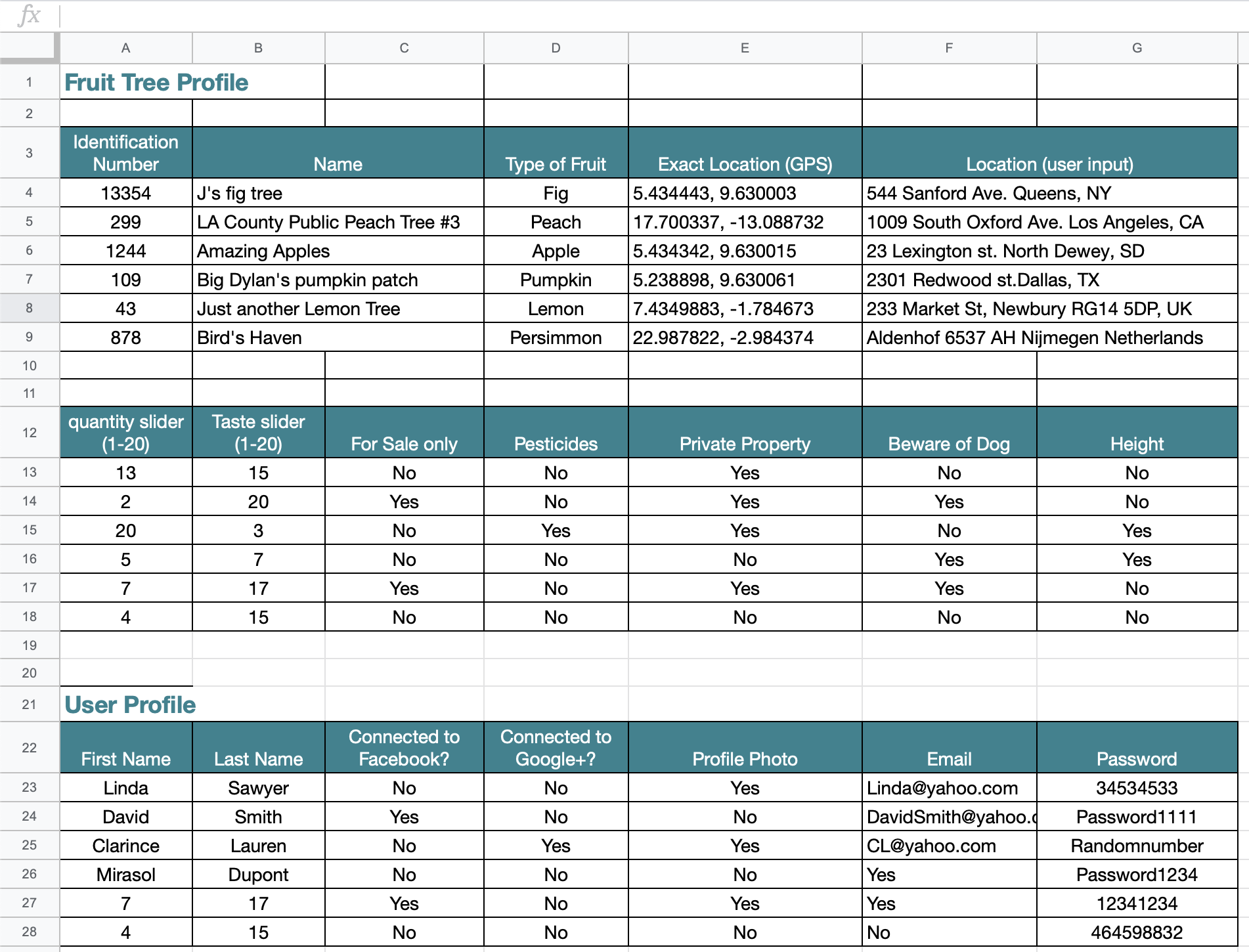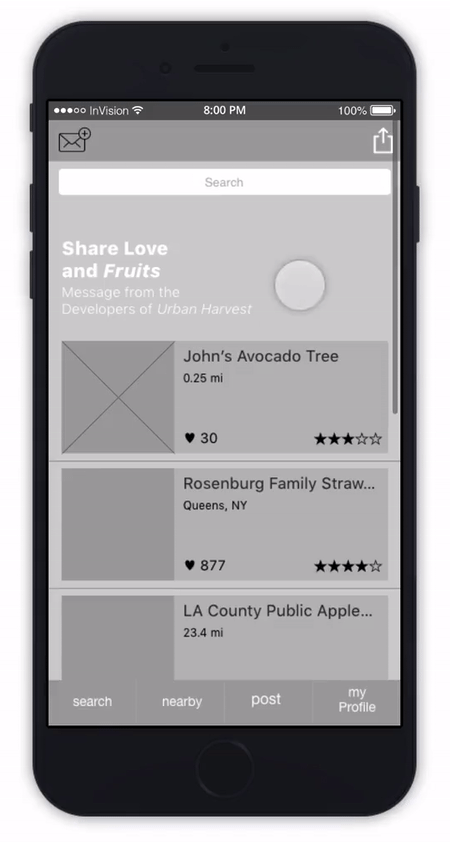 View the selected tree and find out the rating, distance from the user, reviews, how many instances this tree was added to people's favorite list and location on the map. Users can also get the idea of quality and quantity of the fruit.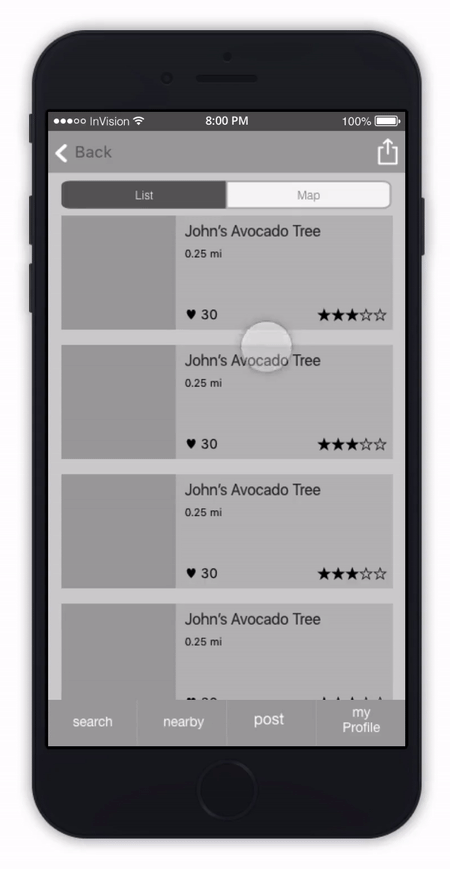 Users can view the list of nearby trees using either list or map view. The list view shows the thumbnail photo, name, favorited counts and rating.
When viewing using the map, user's experience changes. The map view shows the locations of the trees indicated by icons. When the icon is tapped, a popover shows up with different data including the rating, distance to the tree from the user, how long it would take to get there by driving.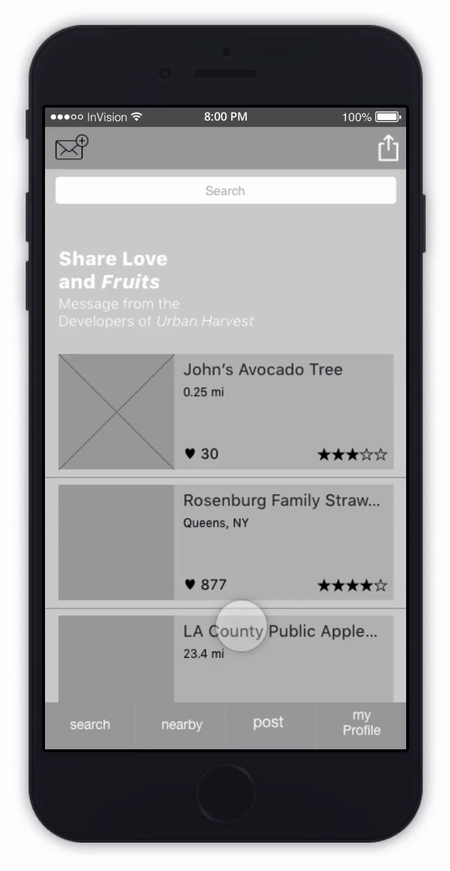 Posting a new fruit tree. Users can add their photos from their gallery or take a new picture using camera. Users can choose what kind of fruit tree it is, name it and use sliders to adjust the property of the fruit.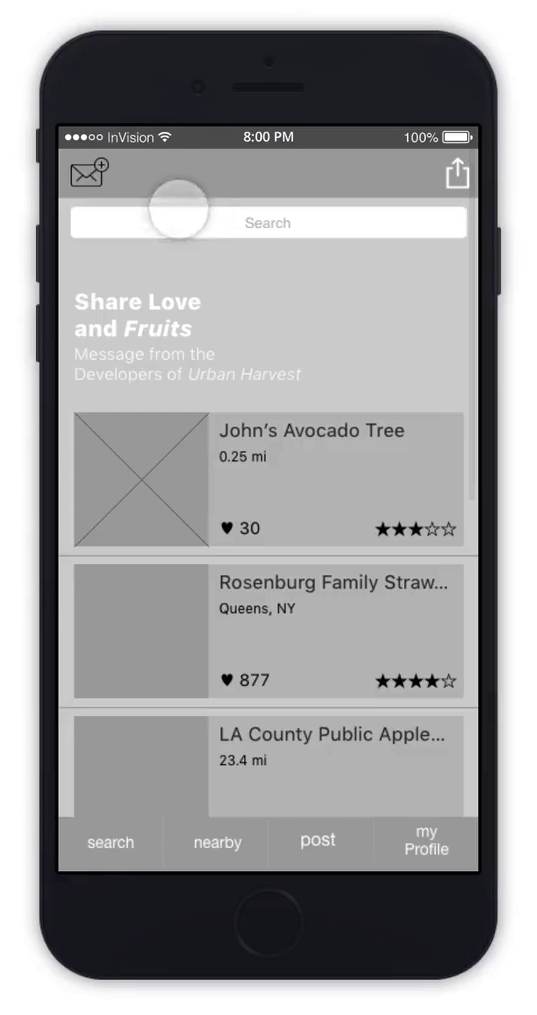 In-app message function enables users to engage in conversations with the like-minded people.