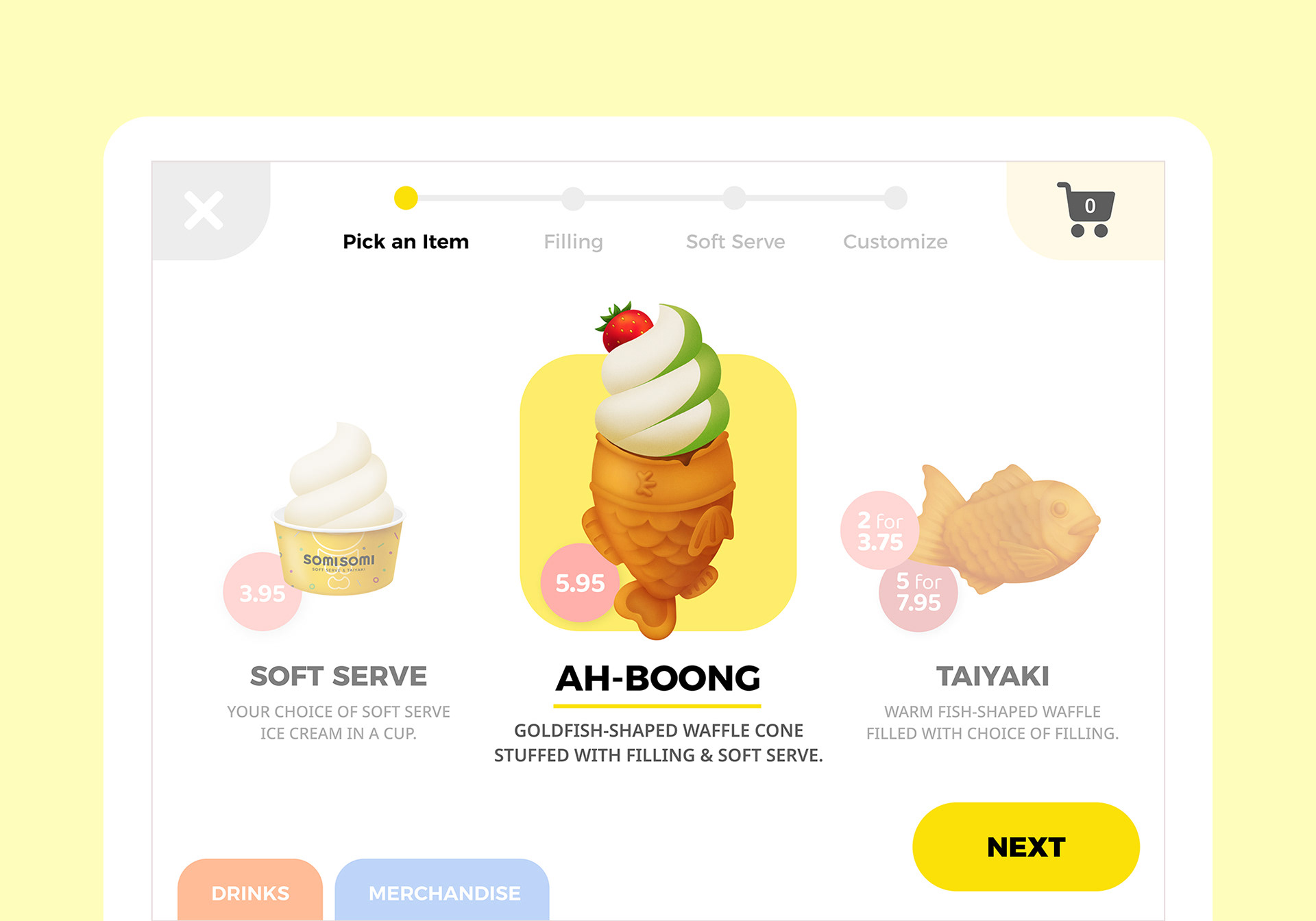 I had an unusual opportunity to create a self-order kiosk running on an iPad for an ice cream chain, Somisomi franchise Inc., in 2020, in the midst of the pandemic. I was referred to this role by my ex-coworker who I was the brand designer for this 

company

 a few years back.
It was a very fast paced, fun and exciting gig.
 We had a lot of challenges and the timeline was very tight, only 2 months to design, build and test, but we made it. 
As of July 2021 - They just passed 100K kiosk transactions! 
Deliverables
I led the UX design from beginning to an end. When necessary, I organized meetings and led ideation sessiosn with my team.
My deliverables included User research, wireframes, High fidelity mock-up, micro-interaction design and kiosk design. 
My Role
Lead UX/UI designer

Team
Software Engineers: Mark Yun, Han Dole Kim (remote)
Graphic Designer: Inhae Kim
Character illustration: Delpic
Timeline 
Tools